Stop Guessing: Diagnosing & Fixing WordPress Server Performance
March 18, 2018 @ 1:00 pm

-

3:30 pm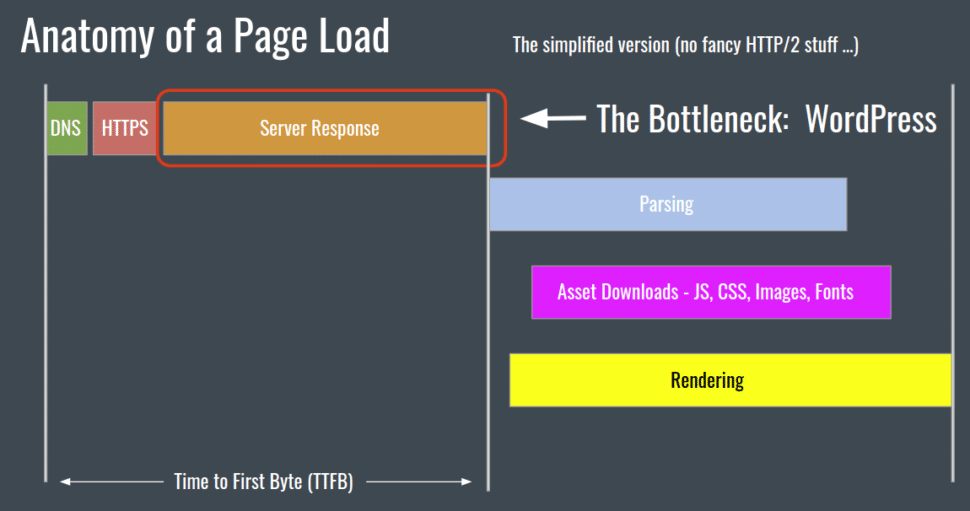 Things change rapidly in the WordPress world. The content in this post is more than a year old and may no longer represent best practices.
Speed matters. People are impatient. If your website or a client's website doesn't load quickly – within a just a couple of seconds – many visitors will abandon it completely. A slow site means lost time & revenue. But figuring out how to speed up a slow site can be HARD.
Diagnosing WordPress performance issues without the proper tools is like searching for buried treasure on the beach without a metal detector. You can spend hours without actually figuring out what's really going on, and drive yourself mad at the same time.
Everyone's got a suggestion and an idea for how to fix your performance issues. Disable this plugin, try this, try that … usually just guesses, and not based on real data.
STOP GUESSING. If you have a performance issue, or just want to make your site faster, you need to KNOW exactly what is going on with your actual, live site in production. Once you are using the right tools, you will be amazed at what you can see, and how quickly you can figure out what is really going on.
We'll start by with an overview of WordPress page performance, and then focus on server response times, and what affects them. We'll take a look at how you can use New Relic to figure out exactly what plugins are slowing down your site.
About the Speaker
Matt Kopala is the founder of WordPress hosting company SiteDistrict, which hosts the East Bay WordPress Meetup Gutenberg test site.