Things change rapidly in the WordPress world. The content in this post is more than a year old and may no longer represent best practices.
May 27th marks the 10th anniversary of the first WordPress release. Meetups everywhere are encouraged to get together and throw parties to celebrate. Alas, your humble East Bay WordPress Meetup organizer is spending the next several weeks locked in a room with a headset and Camtasia, recording her new MediaBistro lectures, and can't get away.
However, the San Francisco WordPress Meetup is having a party, and you can register here.
***The San Francisco WordPress 10th Anniversary Meetup will be at Blackbird Bar on Market Street (near Church Street). Most of the Muni train lines have a stop within a block. If taking BART, you can transfer to MUNI lines at Civic Center. Alternately, you can walk from Civic Center or 16th Street BART stations.****
You can also order a 10th Anniversary T-shirt from the WordPress Swag Store ($10 plus shipping if you order before May 27th). Black or silver, men's and women's styles. They run SMALL.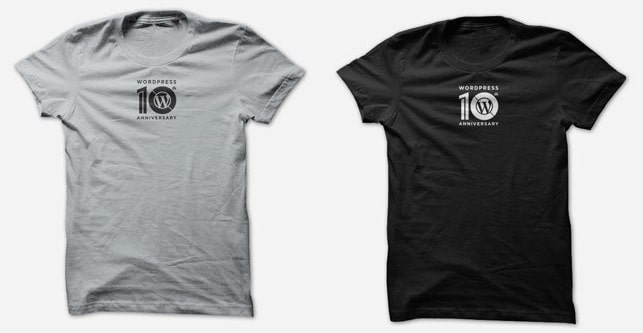 Go forth and be merry, and drink a toast to WordPress on my behalf.