Things change rapidly in the WordPress world. The content in this post is more than a year old and may no longer represent best practices.
Presentation Summary
Everyone wants to know the secret to growing their business. The secret is that there is no secret. The same tried and true principles and practices are the best ways to grow almost any business. This certainly holds true for small agencies and freelance contractors.
I'll share my experiences growing a freelance web design and development business. Everything from how I got plugged into a well connected network to why my customers pass my name around like mashed potatoes on Thanksgiving.
There will not be anything revolutionary or mind blowing in this presentation. It's just the stuff you know you need to do but don't – just like flossing your teeth.
About the Speaker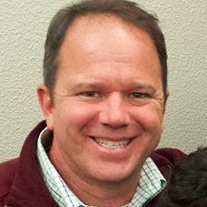 Shannon Dunn is a freelance designer / developer. He calls himself a Swiss Army knife for marketing directors. Shannon has owned and run a collection of businesses that are strangely diverse: mobile events outfit, window and housecleaning service, silkscreening company, WordPress theme shop, and utility knife to marketing folk. Shannon has imposed himself upon the local WordPress community as the lead organizer of WPSFO and if you haven't had enough of him yet, you will by the end of this presentation.
Slides
Why Growing Your WordPress Business Is Like Flossing Your Teeth presentation slides

Sallie's Notes
Making people feel like they had a great experience is more important than being good at your job.
Learn which weaknesses you need to improve–and which ones you're not likely to improve.
"Find someone who's doing what you want to do and learn from them." –Shane Perlman

"Learn from the mistakes of others. You can never live long enough to make them all yourself." –Groucho Marx
Really Dead Simple (but Critical) Things
Be really good at what you do. Shannon is a good designer and developer, but he's REALLY GOOD at treating his client well.
Listen. Control the urge to jump in and share your own experiences.
Be a trusted source.
Be kind and enthusiastic.
Your Best New Customer Is Your Old Customer
They already trust you. They already give you money. You're more likely to get money from your existing customers than from people who don't know you at all. It's easy to neglect existing customers, but it's stupid.
Are you doing EVERYTHING THAT YOU CAN for your existing customers? (Examples: maintenance, annual site reviews, SEO, marketing, training, documentation, content…) Find ways to say "I can do that."
Find out what's important to your customers, and find a way to help them with that. Always couch what you're offering to do in the context of what's important to the client.
Proceed with caution. Avoid things that are really not your strength. Instead, find a partner to refer that work to, and focus on adding services in your strength.
Don't chase inefficient money at the expense of more efficient money.
Cultivate a Network
Don't go to networking events. Everyone else in the room is selling. Instead, start with your existing customers. Join communities, such as Meetups. Speak. Contribute. Get involved with your local Chamber of Commerce and meet other local businesses.
Social media can be useful, but in-person connections are likely to be more valuable for you. Two geographically-based online networks to check out are NextDoor (no posting of promotional items, but people sometimes ask for recommendations) and Townsquared (meant for local businesses to promote themselves).
Anca says: if you don't want to do content marketing because you don't like to write blog posts, answering questions on public forums can serve the same purpose.
Find your network stars. Some people will send you TONS of business. These people are well-connected and you'll see that. You'll identify them in part because of the quality of the referrals they send. Spoil these people. Shower them with tokens of appreciation.
The opposite of a network star is a network dud. Identify the people who give you consistently bad referrals, ask for a lot without giving much, etc.
When you introduce two other people, you score a point with both. Be a connector.
Be Ready to Show Off
You don't just want to show what you've done, but also what you're like to work with. State your value. Contextualize your work. Make sure you explain how what you did helped your client.
Even if you have a portfolio site, it doesn't hurt to create a printable one-sheet handout. Your network superstars may want to share it with others.
When to Do Free Work
Doing free work can be a useful means of marketing, especially when you are starting out. A few guidelines to keep pro-bono work from being a burden:
Don't overcommit yourself. Free projects should be easy to build.
Make sure the client knows the value of what you're doing.
Never do free work for a client that has a budget.
Beware of promises of future paid work. They don't always pan out.
How to Fire a Client
Sometimes, even when you're doing your best, a client relationship goes sour–or a client wasn't a good fit in the first place. If you need to fire a client, get straight to the point and don't let fear of hurting someone's feelings stop you. The client almost certainly already knows the relationship isn't working.
Say something like: "After mm/dd/yyyy, I will no longer be able to provide services for you. I appreciate the work that we've done. I will help you transition to a new team." Once you both know it's going to end, your relationship will improve.