Show Off Your WordPress Site 2018
December 9, 2018 @ 1:00 pm

-

3:30 pm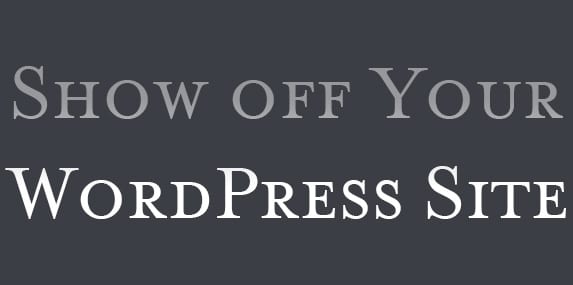 Things change rapidly in the WordPress world. The content in this post is more than a year old and may no longer represent best practices.
In order to see more sites than we did last year, what we need is for the volunteers to choose ONE (1) feature of a recent site to demonstrate. We'll distribute the URLs of all the sites so people can check them out in more detail after the meeting.
What to Include in Your Presentation
Here are some suggestions for what to talk about in addition to just showing us around the site.
• Type of project (e.g. e-commerce, membership, portfolio, news, multi-purpose, application built on WP)
• What made you choose this project to demo?
• What was your primary role in the project? (E.g. design, development, project management, content strategy/development, front-end, back-end, everything)
• What problem were you solving for the client? (Or for yourself, if it was your own site.)