Things change rapidly in the WordPress world. The content in this post is more than a year old and may no longer represent best practices.
Here's a way to contribute on Contributor Day and beyond: go to the new Gutenberg Test Site, create an account, and try out the Gutenberg Editor.
You will have an Author account, which allows you to create and modify your own posts, but not those of others. You'll find Gutenberg at the bottom of the admin menu. Click the pencil to create a post.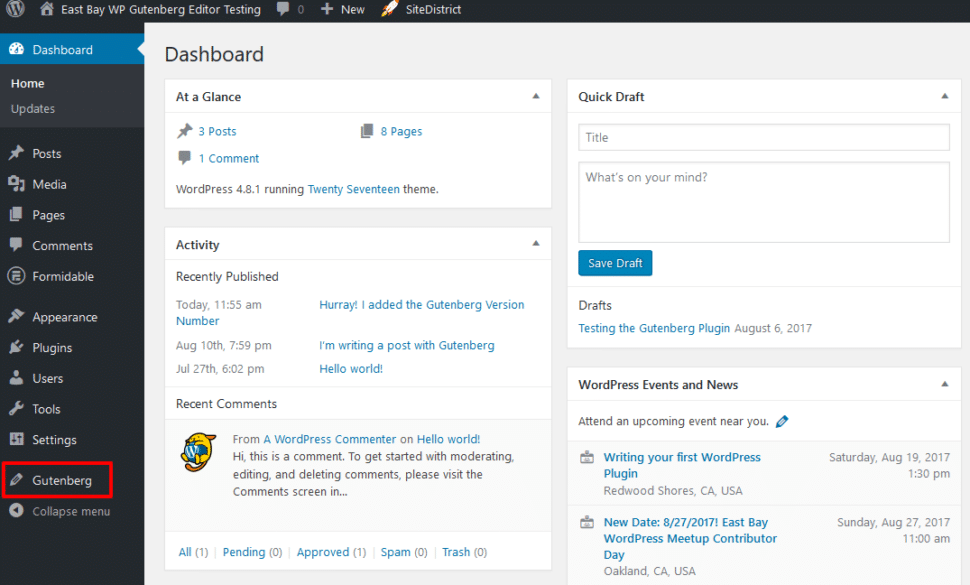 You can either write whatever you want, as if you were creating a normal post, or follow the instructions here. I've tweaked the plugin so that you can see the version number in the bottom right of the edit screen. It's important to make note of this in any feedback you provide, because Gutenberg is evolving rapidly in response to feedback the developers have already gotten.

Though there are a number of unresolved issues, some fairly serious, I'm finding Gutenberg pretty nice to work with so far.
If you test the site, I'll give you a Gutenberg Tester sticker at the Contributor Day meetup (or at the September meetup if you can't make it to Contributor Day but want to test the plugin anyway).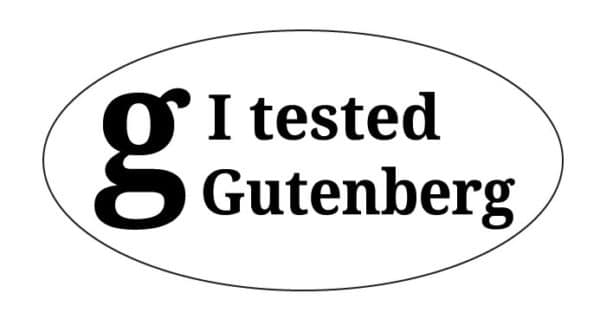 The test site is hosted and and sponsored by SiteDistrict.

P.S. If you are planning to contribute in a different way on Contributor Day, don't worry: I'll have stickers for you, too.