Data-Driven Marketing with Google Tag Manager
October 21, 2018 @ 1:00 pm

-

3:30 pm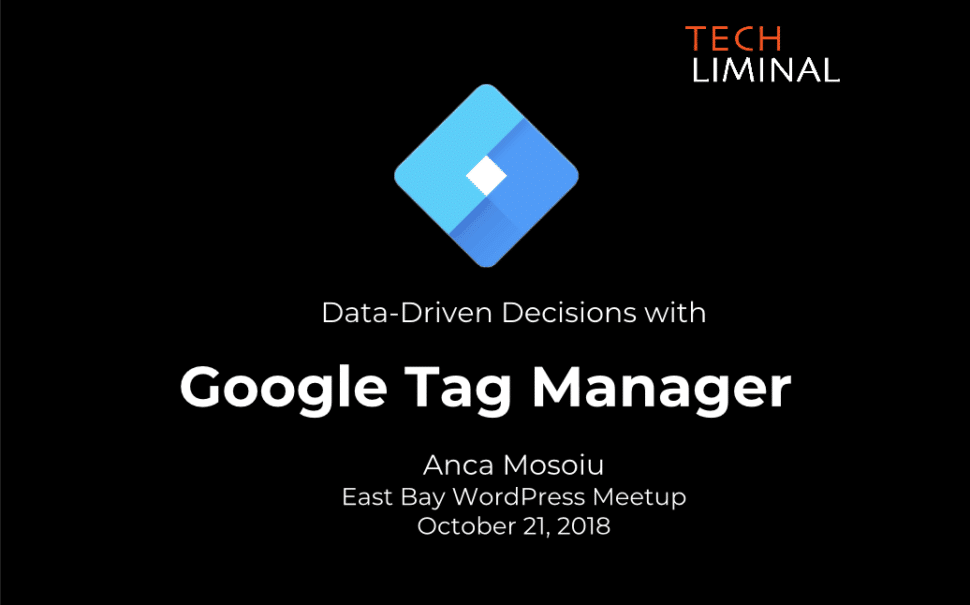 Things change rapidly in the WordPress world. The content in this post is more than a year old and may no longer represent best practices.
How do you know your website is doing its best for your business?
Analytics give you a lot of great information that you can use to make decisions, such as:
– What do people search for on the site? Are they finding results?
– Which email campaigns were most effective at driving donations / purchases?
– What documents are our most popular download?
Google's tools for tracking and analyzing your website are free and can give you valuable insights about your site visitors, customers, and stakeholders.
In this talk, we'll look at Google Analytics and Tag Manager together for setting up tracking and reviewing user activities on your site.
– Variables, Triggers, and Tags in Google Tag Manager
– Setting up a tag, testing, and preview
– Is it working? look in Google Analytics
Interested in doing some hands-on Tag Managering?
Get tag manager set up and working on your site before the meetup. You will need a working domain, Google Analytics and Google Tag Manager accounts, and this plugin: https://wordpress.org/plugins/google-tag-manager/ (or just add the JavaScript into your site manually)
About the Speaker
Anca Mosoiu is the founder of Tech Liminal (https://new.techliminal.com), where people with various skills and backgrounds come together to learn and build using technology. She is a programmer and consultant who loves complex, large-scale technology projects, where her curiosity and ability to translate between technical and non-technical helps teams get things done.
SPECIAL FEATURE: New Analytics Tools for WordPress
The past few years have seen a proliferation of analytics tools for WordPress, mostly designed to help you make better use of Google Analytics. Some examples are IntelligenceWP, iThemes Sales Accelerator, and Click Ranger Pro, which offered to sponsor this meetup. Sallie will give a brief presentation outlining the features of and use cases for each. Bonus coupon code from Click Ranger Pro.